Precision at Its Finest!
Convert Your PSD Designs into a Responsive Magento Store in No Time
At Team Magento, we understand the importance of time when launching a successful online store. That's why we offer PSD to responsive Magento conversion services that guarantee fast turnaround times without sacrificing quality. Our experienced developers are well-equipped to handle complex PSD designs and convert them into fully responsive Magento stores in no time. We have a streamlined process in place that ensures that your project is completed within the agreed-upon timeframe without compromising on quality. We use the latest tools and techniques to ensure that your Magento store is fully functional, SEO-friendly, and optimized for performance. Additionally, we offer ongoing support to ensure that your website remains up-to-date and fully functional. With our PSD to Magento conversion services, you can rest assured that you will have a responsive Magento store up and running in no time, providing your customers with a seamless shopping experience.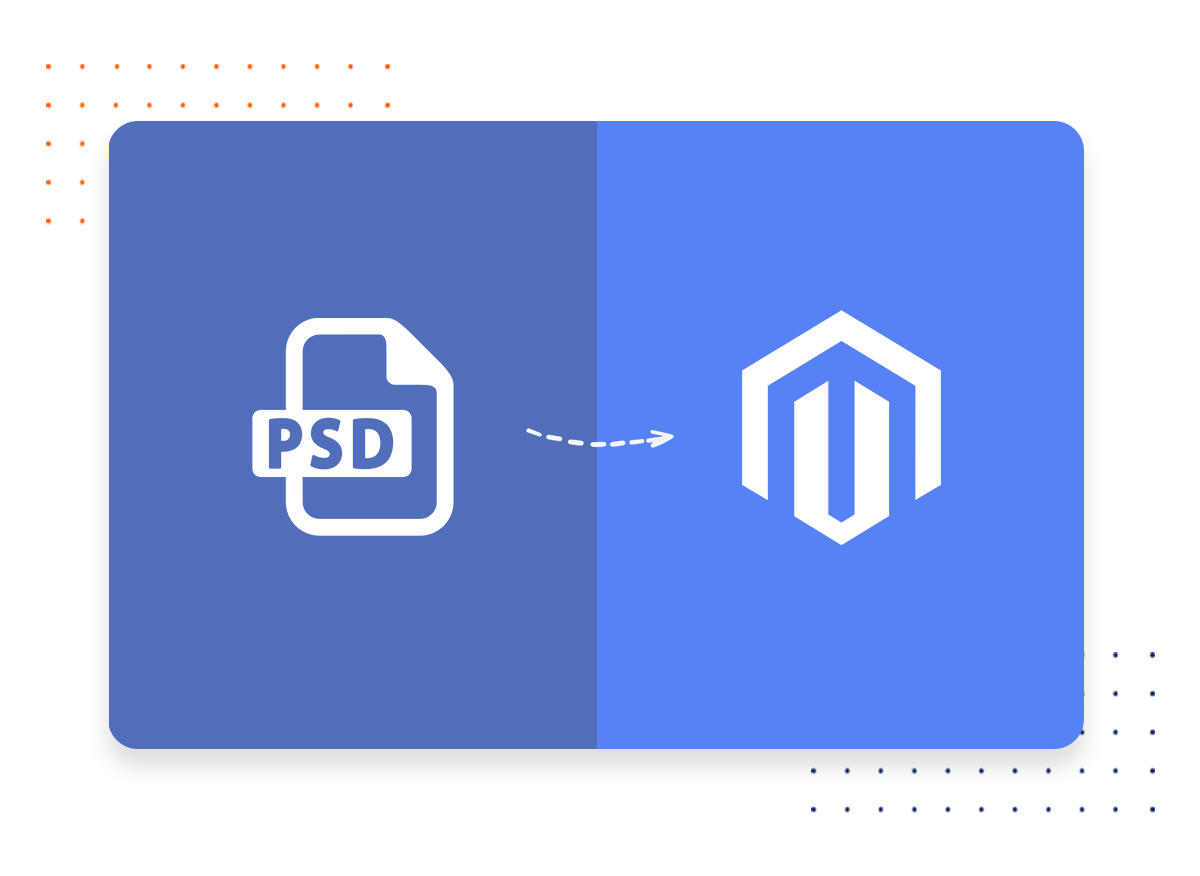 Fast PSD to Magento
Experience the Power of Responsive Magento with Our PSD Conversion Services
We transform your PSD designs into Magento themes that are incredibly functional, responsive, and SEO-friendly for a unique look and feel.
PSD to Magento Theme Conversion
Our PSD to Magento theme conversion service is designed to help you transform your static PSD designs into fully functional, responsive Magento themes. We ensure that every element of your design is optimized for a seamless user experience across all devices.
Magento Customization
We offer Magento customization services that enable you to tailor your online store to your specific needs and requirements. Whether you need custom extensions or unique features, our team of professionals can help you achieve your desired results.
Magento Theme Development
If you're looking for a unique, custom-designed Magento theme, our team of experienced developers can help. We create bespoke Magento themes tailored to your brand's unique style and identity, ensuring that your online store stands out from the competition.
Magento Performance Optimization
A slow-loading website can significantly impact user experience and, in turn, your sales. We offer Magento performance optimization services that help to improve your site's speed and responsiveness, ensuring that your customers enjoy a fast and smooth browsing experience.
Magento Maintenance and Support
We understand the importance of running your online store smoothly. That's why we offer ongoing Magento maintenance and support services to help you avoid downtime, fix bugs, and keep your site secure.
Magento Migration
If you're looking to migrate your existing online store to Magento, we can help. We offer Magento migration services that enable you to seamlessly transition your store to the Magento platform, ensuring that all your data, content, and functionality are transferred correctly.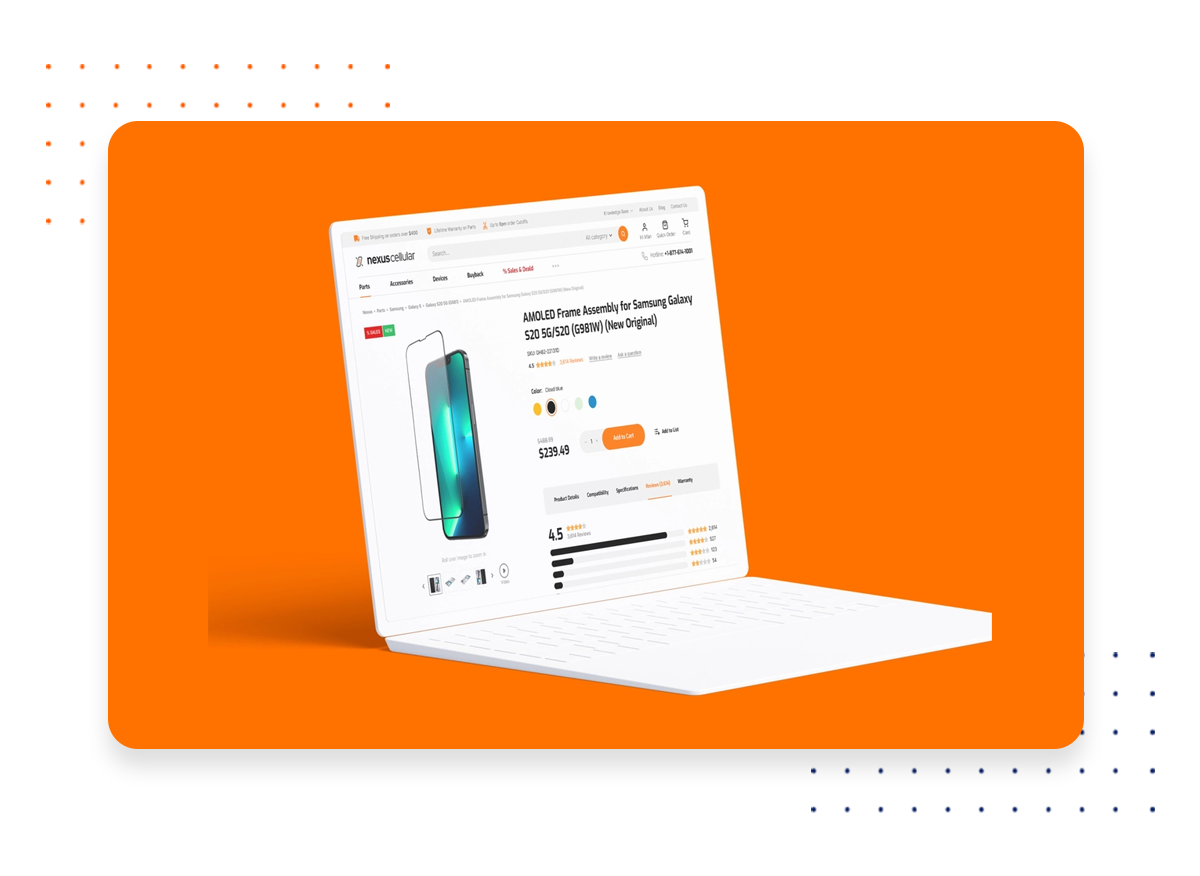 Expertly Crafted Websites
Elevate Your Website's Performance with PSD to Magento Conversion
At our company, we offer professional PSD to Magento conversion services that can help elevate your website's performance to new heights. With our expertise in both PSD design and Magento development, we ensure that your website is visually appealing and fully functional and optimized for performance. Our team of experienced developers carefully converts your PSD designs into responsive and SEO-friendly Magento themes, ensuring that your website loads quickly and is easily accessible to your target audience. We also offer custom Magento development services to help you add unique features and functionality to your site, providing your customers with an enhanced user experience. With our commitment to quality, you can trust us to deliver a Magento website that looks great and performs at its best.
Take Your Site Higher!
Make Your Website Stand Out with Our PSD to Magento Conversion Expertise
If you've been searching for the best Magento expert team to revamp or build your online store from the ground up, look no further than Team Magento. We provide outstanding custom Magento theme design services to meet all of your e-commerce requirements. What you get from working with us is as follows:
Responsive Design
Our team of experts has extensive experience in converting PSD designs to responsive Magento themes. We ensure that your website is fully optimized for all devices, providing customers with a seamless browsing experience, no matter what device they use.
Custom Magento Development
We understand that every business has unique needs, and that's why we offer custom Magento development services. We work closely with you to understand your requirements and tailor our solutions to your needs
SEO Optimization
We ensure that your website is optimized for search engines, helping drive more traffic and increase your online visibility. From optimizing your site structure to creating keyword-rich content, we ensure that your website ranks well in search engine results pages.
Quality Assurance
We take quality seriously and have a rigorous quality assurance process to ensure that your website meets our high standards. From testing your website on multiple devices to checking for any errors or bugs, we make sure that your website is flawless before it goes live.

John
I had an excellent experience working with the team Magento for my PSD to Magento conversion project. They were professional and responsive and delivered an outstanding product that exceeded my expectations.

Sarah, graphic designer
I am impressed with the quality of work and service that I received from Team Magento. They took the time to understand my requirements and worked closely with me to ensure that my PSD design was converted into a functional.

Tom, online retailer.
The team at team Magento did an excellent job converting my PSD design into a responsive Magento store. They were patient, attentive, and responsive throughout the entire process. I appreciated their expertise