Client-Centric Solutions!
Create Distinctive and Seamless Shopping Experience for Your Online Store
As a leading Magento Advisory & Consulting Service Provider Company, we are committed to helping businesses create a distinctive and seamless shopping experience for their customers. We understand that each business has unique needs and requirements, and our goal is to provide tailored solutions that help our clients achieve their goals.
Our focus is on delivering innovative and user-friendly solutions that create a seamless shopping experience for customers and drive business success.
Whether it's improving website performance, integrating new technologies, or ensuring security and compliance, our team is dedicated to helping businesses achieve their goals. With our expertise in Magento and e-commerce, companies can trust us to provide the guidance and support they need to stay ahead in the rapidly evolving online e-commerce landscape.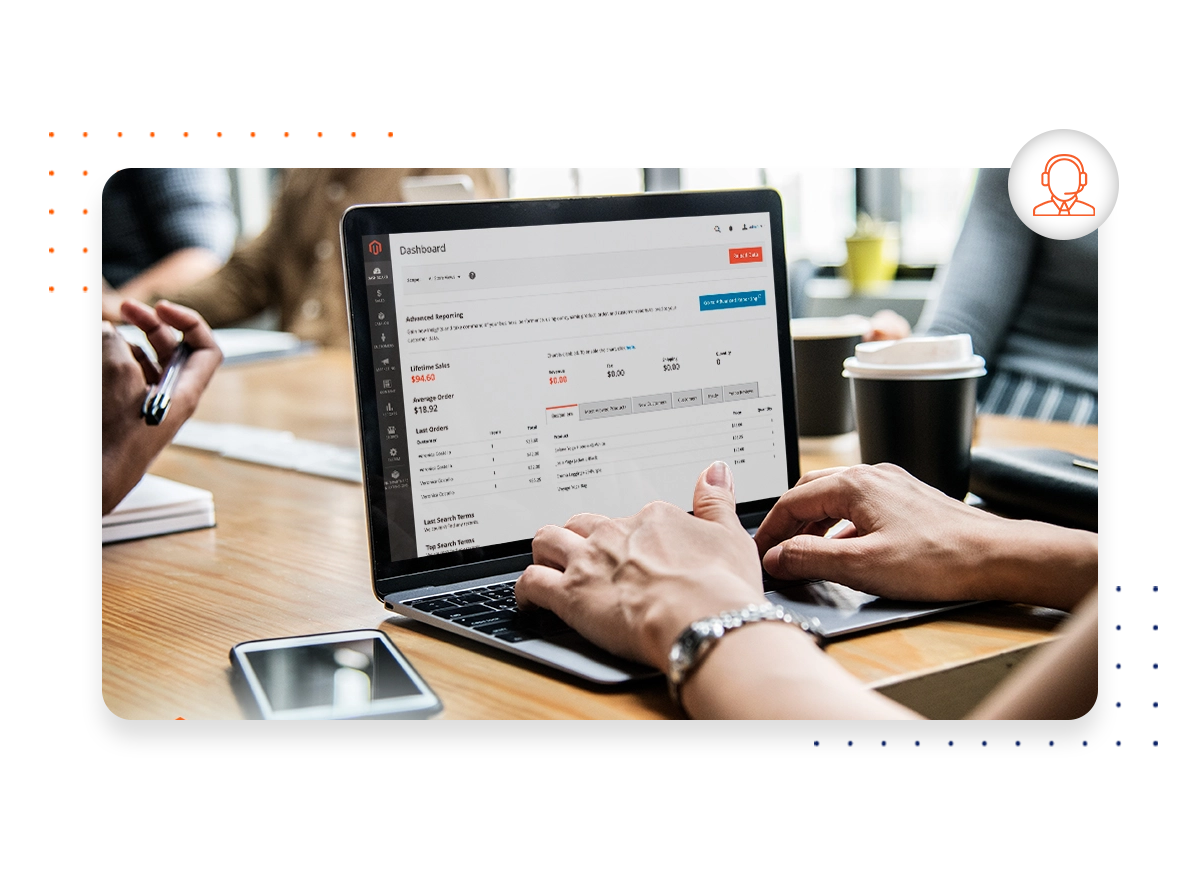 Unlock Full Potential!
Our Optimum Magento Services
Magento Website Development
Our team of experts will work with you to design, develop, and launch a custom e-commerce website on the Magento platform that meets your unique needs and objectives.
Magento Migration Services
We can help you seamlessly move your existing website to the Magento platform, minimizing downtime and ensuring a smooth transition.
Magento Support and Maintenance
Our ongoing support and maintenance services will help you keep your Magento website running smoothly, quickly resolving any issues that may arise.
Magento Optimization Services
We offer a range of optimization services to improve the performance, speed, and user experience of your Magento website, including website speed optimization, mobile optimization, and search engine optimization.
Magento Customization Services
Our team can customize the look and feel of your Magento website to align with your brand identity and ensure that your website is unique and memorable.
Magento Integration Services
We can help you integrate your Magento website with various third-party tools and systems, including payment gateways, shipping and tracking systems, and customer relationship management systems.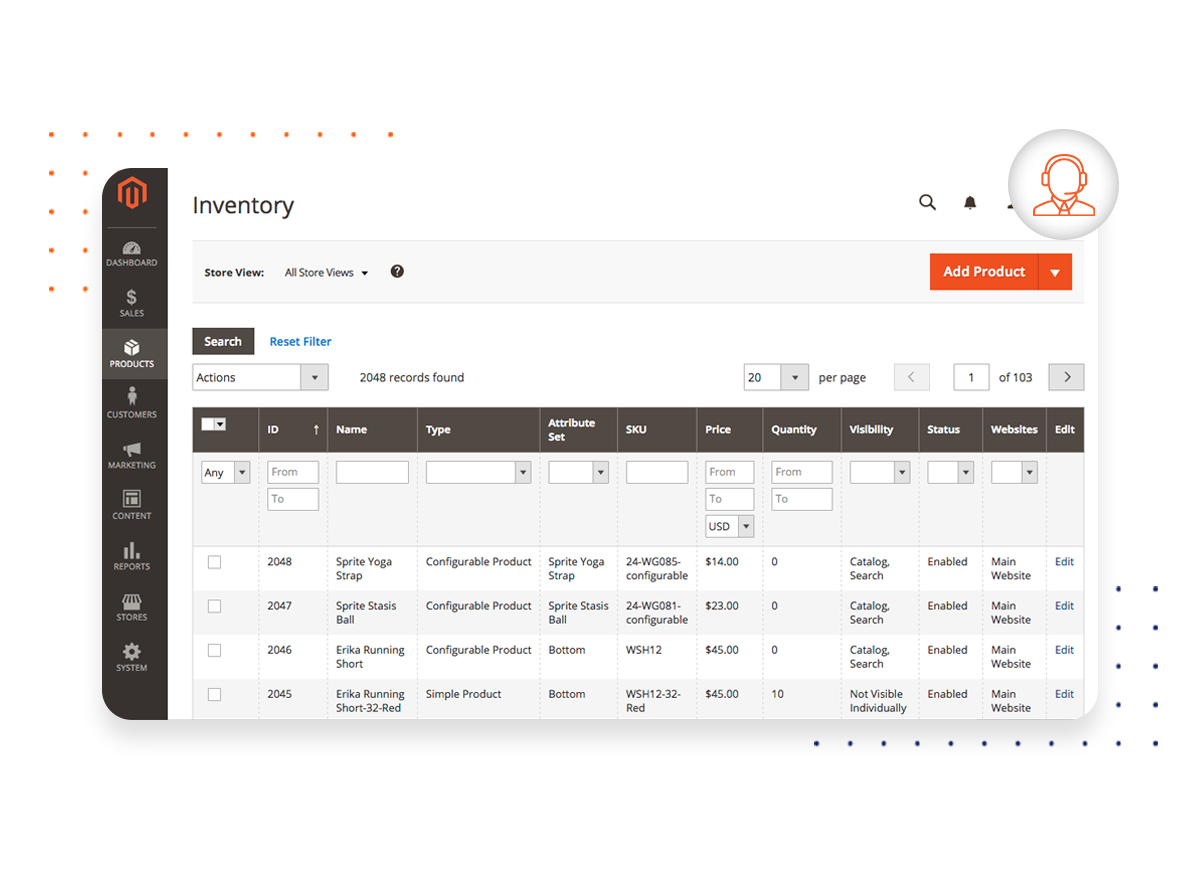 Expert Magento Solutions!
Transform Your Online Store with Personalized Magento Consulting Solutions
At Team Magento, we understand the importance of having a successful online store in today's digital age. That's why we offer personalized Magento consulting solutions to help transform your online store and drive your business to success. Our team of experts has a deep understanding of the Magento platform and can help you optimize your store for maximum performance. Whether you're looking to improve your store's functionality, enhance the customer experience, or increase your online sales, we can help. We'll work with you to create a customized solution that fits your unique needs and goals. From site optimization and security to marketing and sales strategy, we'll cover all aspects of your online store to ensure its success. With our Magento consulting services, you can rest assured that your online store will be in good hands.
Personalized Support Guaranteed!
For This Reason, We Provide Magento Consulting on
Technological fusions
Coding efficiency and speed
Host management and power
Performance enhancement
Sales strategy
Adjusting the checkout and shopping cart
Marketing and advertising
A brand's positioning
Design and theme choosing
Business analytics and KPI
Conversion rate augmentation
Retaining clients
Both cross-selling and up-selling
Growing technique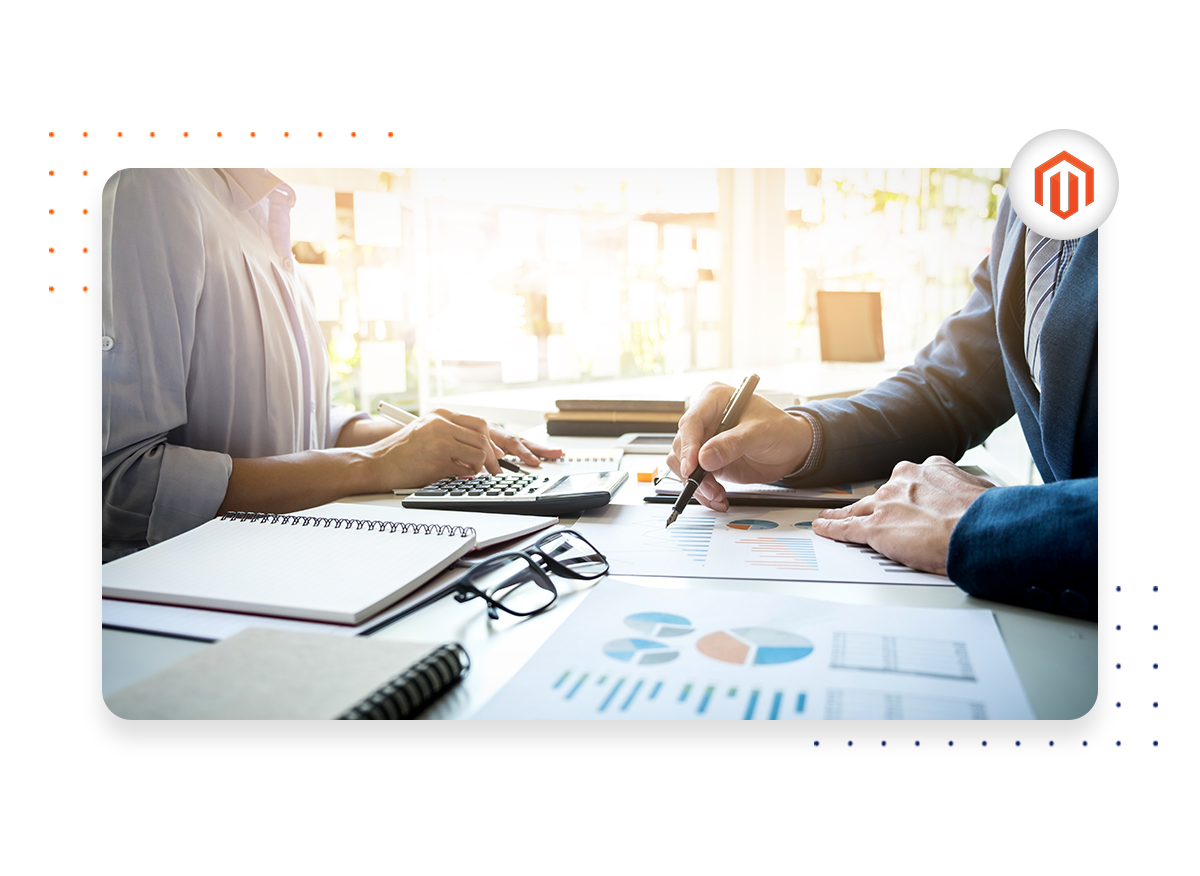 N. Narang
The team at Team Magento has been a game changer for our online store. Their Magento advisory & consulting services have helped us streamline our operations.

G. Coy
Working with Team Magento has been a fantastic experience. Their expert guidance and personalized approach to Magento advisory & consulting have greatly impacted our online store's success.

Albert M.
We were struggling with our online store until we sought the help of Team Magento. Their Magento advisory & consulting services provided us with the support we needed to take our store .