bExpertly Fixing Issues!
Delivering Bug-Resolving Services to Clients Across Different Business Verticals
At Team Magento, we believe that software should be able to run smoothly and without interruption. That's why we offer bug-resolving services to empower your software with the bug-free operation. Our team of professionals has years of experience in resolving software bugs and ensuring that software applications are running optimally. We understand the importance of bug-free software in today's fast-paced business environment, and we strive to provide quick and effective solutions to bug-related issues.
Our bug-resolving services include comprehensive testing, problem resolution, and software updates to ensure that your software is running smoothly and efficiently. We also offer ongoing support to ensure that any new bugs are detected and resolved on time. By partnering with us, you can be confident that your software will be free from bugs, allowing you to focus on what you do best – running your business. Empower your software with bug-free operation through our bug-resolving services today.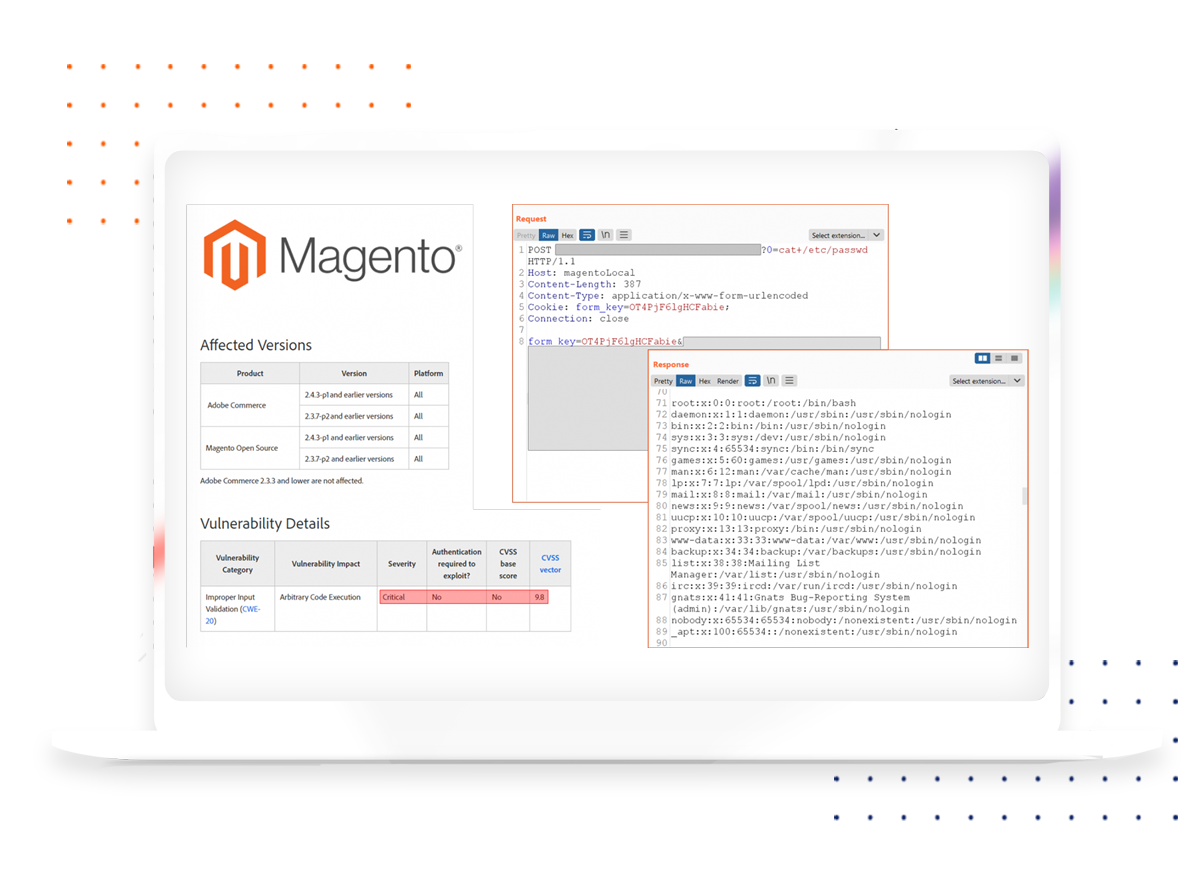 Eliminate Bugs with Us!
Empower Your Business with
Bug Resolving Services
Application Debugging
Our team of experts can help you debug any application issue, including performance optimization and fixing system crashes.
Code Review and Optimization
We provide a comprehensive code review service to help you identify and resolve potential bugs and improve code quality and overall application performance.
Integration and Deployment Support
Our team can assist with integrating new technologies and help you deploy your applications smoothly and efficiently.
Security Vulnerability Assessment
Our security experts can assess your applications for potential vulnerabilities and help you resolve them to protect your business from security threats.
Mobile Application Testing
Our mobile application testing services can help you identify and resolve bugs, compatibility issues, or performance problems in your mobile applications
Continuous Integration & Continuous Deployment (CI/CD)
We offer end-to-end CI/CD solutions to help you automate the deployment of your applications, reduce time to market and minimize the risk of bugs and other issues.
Effective Results Guaranteed!
Say GoodBye to Software Bugs
with Our Expertise
Experienced and Skilled Team
Our team of developers and testers is highly experienced and skilled in resolving bugs and fixing software issues. With years of experience in the industry, they have the expertise to tackle even the most complex problems and find both efficient and effective solutions.
Proven Track Record
We have a proven track record of success in resolving bugs and fixing software issues for our clients. Our clients consistently praise us for our attention to detail, speed, and ability to get the job done right the first time.
Customer-Focused Approach
Our bug resolution approach is centered around our clients' needs. We work closely with our clients to understand their specific requirements and use our expertise to provide solutions that meet their needs. We are always available to answer any queries or concerns and take the time to ensure our clients are satisfied with the result.
Comprehensive Testing Process
Our testing process ensures that all bugs are identified and resolved promptly. Our testers use the latest tools and techniques to uncover even the most elusive issues and work tirelessly to ensure that your software is functioning properly
Cost-Effective Solutions
We offer cost-effective solutions for bug resolution, ensuring that our clients get the best possible value for their investment. Our solutions are tailored to meet each client's specific needs, so you can be sure that you are getting the best possible solution for your budget.
On-time Delivery
We understand the importance of delivering our services on time and within budget. That's why we have a strict project management process to ensure that all bug-resolving projects are completed on time and within budget. Our clients can count on us to deliver results when they need them.

Jane Doe
Team Magento saved the day for our e-commerce business. Their expertise in bug resolution was top-notch, and the results were impressive.

Bob Smith
Our platform had several bugs that were affecting our sales and customer experience. Team Magento came in and resolved everything quickly

Sarah Johnson
Team Magento's bug-resolving service is the real deal. Their attention to detail, commitment to customer satisfaction, and cost-effective solutions made them our clear choice.